You are posting a comment about...
New Moriah Film about America during the Shoah featuring ?unsung? hero, Peter Bergson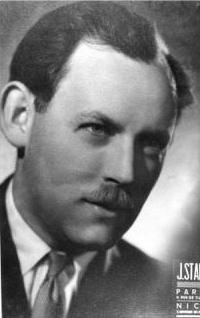 The Moriah Films production unit of the Simon Wiesenthal Center has produced an important new film on America during the Holocaust. The new production, the 10th feature about the Holocaust by Moriah Films, will premier in Jerusalem on October 15, 2008. I met and conferred with Professor David S. Wyman in Connecticut in 2003 after a lecture on his book co-authored with Raphael Medoff, executive director of the David S. Wyman Institute, "Race Against Death." Professor Wyman had earlier written about America during the Holocaust in a 1984 book, "Abandonment of the Jews," about the failure of the Roosevelt Administration to intervene to save European Jews during WWII. "Race Against Death" discusses the efforts of the Bergson Group who came to America to raise a Jewish Army to fight the Nazis, but resolved to inform and arouse the conscience of America about the Holocaust. I thought it only fitting that Peter Bergson (Hillel Kook) and his intrepid band of Palestinian Jewish Revisionists in the Bergson Group should get recognition for their important efforts. Their genius, pluck and connections with newspaper moguls, Hollywood and entertainment figures like publisher William Randolph Hearst, playwright Ben Hecht, actors Paul Muni, Edward G. Robinson, choreographer Jerome Robbins and composer Kurt Weil made those pageants about the destruction of European Jews an electrifying experience during WWII for tens of thousands of Americans, Jews and non-Jews.
Together with Christian Zionists in our Congress they obtained unanimous resolutions urging the Roosevelt Administration to undertake assistance in saving the remnant of Shoah victims. It was left to the determined staff of Roosevelt's Dutchess County, New York neighbor, Secretary of Treasury, Henry Morgenthau, Jr. to create the War Refugee Board that enabled the sanctuary and safe transit of more than 200,000 survivors. The Jewish establishment and the Yishuv leadership then, as it does now, tried to trivialize what the Bergson Group had achieved. Only recently has the National Holocaust Memorial Museum in Washington, DC, consented to include the Bergson Group as part of an exhibit. Yad Vashem in Jerusalem persists in denying the Bergson Group the merest scintilla of recognition for their leadership and efforts during the Shoah. Moriah Films and the SWC are to be commended for this film which many of us believe deserves the widest possible distribution in America and abroad.

Join leaders of the American Middle Eastern community to endorse
Donald J. Trump
for President of the United States

and spend an evening with his foreign policy advisors featuring
Dr. Walid Phares
and other surprise campaign guests.

Monday October 17th

Omni Shoreham Hotel
2500 Calvert Street Northwest
Washington, DC 20008

cocktails at 6pm - dinner at 7pm
Business casual attire

$150 per person / $1500 per table

Sponsored by the American Mideast Coalition for Trump