1 Jan 2011
reactionry
Life Of Bryon
Or: Tanks For The Memories
Or: Don't Let Your Lava Love Turn To Keystone
Or: From Mauna Loa To Krakatoa To Akaky
Lava gives flight to the poetic imagination whose 23rd Bomb Squadron Keystone B-6's eruption prevents the city of Hilo becoming one with Pompeii.  Which reminds me that I was dying for love of three Greek Girls at Athens, sisters, two of whom have promised to accompany me to England, I lived in the same house, Teresa, Mariana, and Kattinka, are the names of these divinities all of them under 15 and that I avoided flying to Istambol [sic] and spending time in a Turkish prison because the authorities functioned at the level of the Keystone Cops, and, not least, because said divinities were far older than was Aisha at the time of her betrothal.
Today the 23rd flies the B-52H Stratofortress, but its patch recalls the halcyon days over Hilo.
So, Gentle Reader, what non-grounded flighty group is referenced by mention of my "Made of Athens"?
Answer to be posted whenever.
Lord Bryon,
Planet Claire Quilty
Athens has naught to do with the Georgian fascists who joined with General Vlasov's Ukrainian turncoats and immortalized in our national epic of shame, The Knight In Panzer's Skin.
- Shota Maiwahd Rustaveli
Button up your tanks and overcoats; you belong to me.
-  Akaky "Abashed" Akakievich Bashmachkin
Take good care of Yusuf.
- Cat Stevens
1 Jan 2011
reactionry
We Have A Winner!
Planet Claire has pink air
Kate Pierson has pink hair
Maid of Athens, Georgia*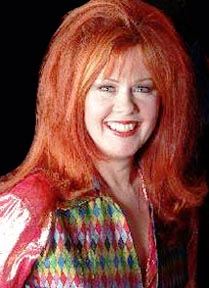 del, is, of course, feigning ignorance of the made-of-red-Athens,-Georgia-clay B-52s**:
"Krakatoa, east of Java, molten bodies, fiery lava..." and "Planet Claire Quilty" brings us via a commodius vicus to an erstwhile NER writer who once was commissioned to review a hefty biography of John Clare and whose ancestry is rumoured to include a Javanese.  


http://www.youtube.com/watch?v=nVZ5KTxyOOY&feature=related
Congratulations, del!
3 Jan 2011
del
Thanks, reactionry.
My answer was however a pale imitation of your masterful Rustavelian essay of several years ago in response to Hugh's puzzle.
Apparently , while not on tour, Kate Pierson is now operating  a throwback motel in the land of Rip Van Winkle.  Although the motel looks to be wacky, funky and evocative and all, Woodand Valley State Campground is more my economic speed. But I haven't been in that area for years...