anthem & double-header
by James Como (August 2017)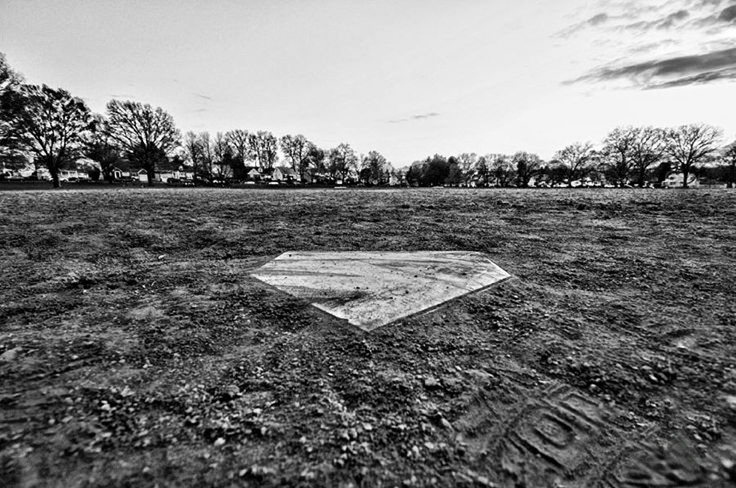 Homeplate, Paul Ward
I miss being part of it, now I'm broken.
Let me tell you what I mean.
Tracking the ball, a lean path,
then snatching it cold.  
Back-to-the-infield, over the shoulder,
nailing the fool who thought it would fall.
"Isn't he older?  Can he be that quick?"  
On the bases taking third: intuitive call.
Or hitting a bloop, see them blinking,
then, when they're in, going deep for a song.
Fake here, dart there, always thinking.
Yet these together (even the errors?)
were not the greatest joy.  An epiphany:
daily life, that fading quotidian, is the fiction.  
Hah.  It is the field cannot be undone:
the geometry within, exacting and true,
the expanse beyond, a sky blue but tricky.  
An intelligent design, one world, whole,
no field of dreams this: rather the
Real Thing, where abideth a Soul.
_________________________________
James Como is the author, most recently, of The Tongue is Also a Fire: Essays on Conversation, Rhetoric and the Transmission of Culture . . . and on C. S. Lewis (New English Review Press, 2015).
 
To help New English Review continue to publish interesting stories, please click here.
If you enjoyed this article and want to read more by James Como, please click here.