From ITV News and the Daily Mail
A man accused of plotting a terror knife attack has appeared at Westminster Magistrates' Court. alongside his sister. Ummariyat Mirza allegedly bought a blade and carried out research to put his deadly assault plans into action.
The 21-year-old was arrested by counter-terror police on Alum Rock Road, Birmingham as part of a series of raids on homes on March 29.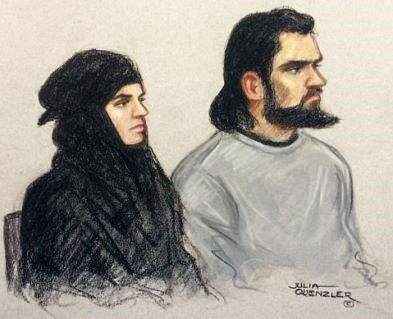 His 23-year-old sister, Zainub Mirza, is charged with sending Islamic State propaganda videos to others. It is alleged she sent the extremist material, including a picture of a man holding two severed heads, to encourage terror attacks.
Ummariyat, from St Agathas Road, Birmingham, and Zainub, from Eastfield Road, Bordesley Green, were remanded in custody and ordered to appear on April 28 at the Old Bailey for a preliminary hearing