From the Slovak Spectator
The first Slovak Islamist radical identified only as Dominik K., arrested last year in the Czech Republic, was actually planning a terror attack, Czech police chief Tomáš Tuhý told the Czech Television on September 23.
The radicalised Slovak who frequented mosques in Prague and operated under the adopted name of Abdul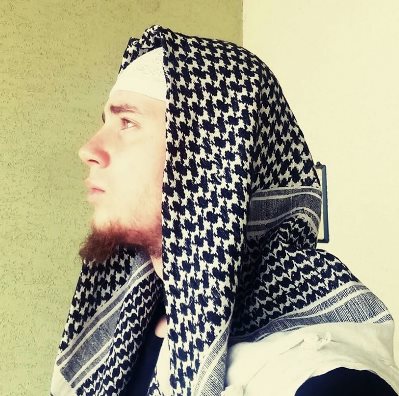 Rahman was not a member of any organised group and should rather be considered a "lone wolf", Tuhý added, as quoted by the TASR newswire. "This person really was planning a terrorist attack," Tuhý continued, as quoted by TASR. "Only excellent cooperation between the intelligence services and the Czech police prevented a possibly serious incident from taking place."
The young man from Slovakia stated that his spiritual role model was a former Prague imam who was earlier charged with supporting terrorism but managed to flee. He is wanted for supporting his brother and sister-in-law who have joined jihadists in Syria.
The Slovak living in the Czech Republic converted to Islam three years ago. It was found that he posted disturbing messages on social network, including one with the slogan: "This country will be ours! And it won't be for everyone!"
The man, who was found by the police to have suspicious chemicals and manuals for producing a bomb at his flat, claimed that he only intended to use the substances to make New Year's Eve fireworks but the police found his explanation unconvincing.
"The chemicals were meant for producing weapons, not petards," noted the Czech police's anti-terrorist department. "As a Muslim, he shouldn't even be celebrating New Year's Eve."