France says 9/11-inspired attack foiled by intelligence officers
From Sky News
France's interior minister Christophe Castaner told France 2 (that) intelligence officers have foiled a terror plot inspired by the 9/11 attack on the World Trade Centre in New York City.
According to Le Parisien, he was looking for a weapon to help with hijacking a plane.
The man was charged on 26 September and is suspected of wanting to perpetrate an attack comparable to the events of 11 September, 2001.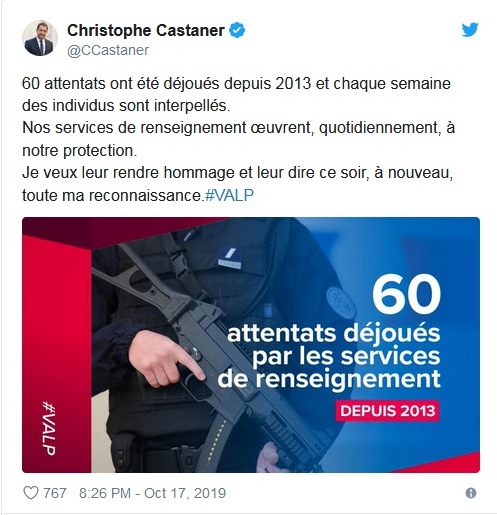 In a tweet, he added: "60 attacks have been foiled since 2013 and every week people are arrested. Our intelligence services work daily on our protection. I want to pay tribute to them and tell them tonight, again, all my gratitude."
More than 230 people have been killed in the last four years in France from Islamist militant attacks.