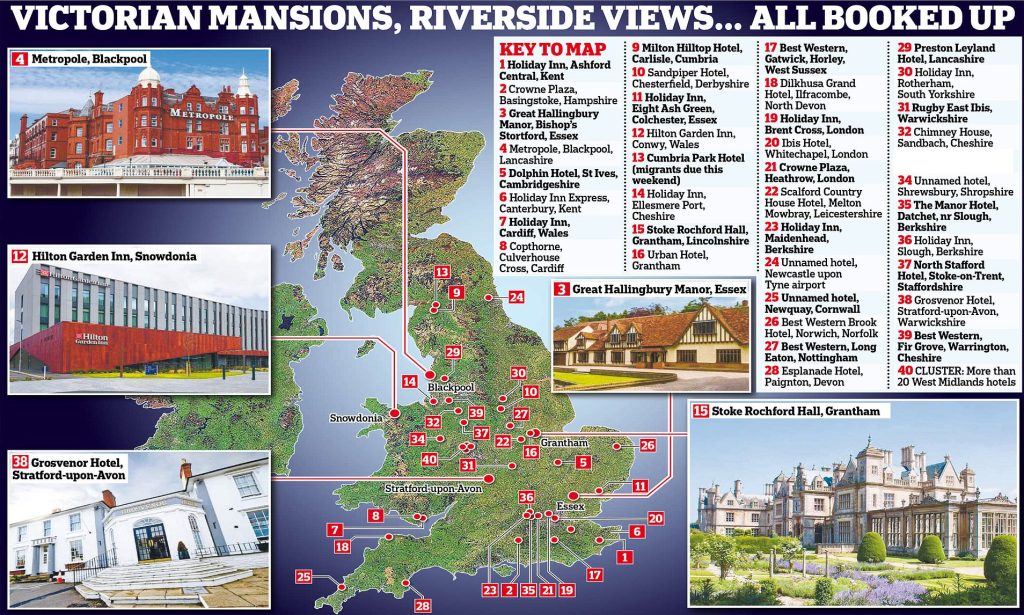 by Ralph Berry
There are few more generically famous explorers than those who essay the Dover Passage.  Escorted in by Border Force, under the eye of the media, they file ashore to a new life.  Freed from persecution in Albania and other backward regimes, they enter upon the promised land of Britain, which they believe to be Eldorado.  But then silence falls on their fate.  Neither the migrants nor the authorities wish to advertise their continuing life stories.
Some details have been grudgingly released.  We know that 390 hotels around Britain house 51,000 asylum seekers.  Bed and board is provided by the State. There the seekers await the decision on their asylum claims, and until this is settled they cannot work or leave.  The backlog stretches far into the future.  What is it like, this opaque limbo?
Light is shed in the Stratford-upon-Avon Herald, which has just published a piece by a migrant who has moved to East Anglia and can therefore speak his mind.  He had been housed in the Grosvenor, a nice 3-star hotel on the Warwick Road with 76 rooms.. Up to170 migrants were staying there, meaning over-crowded bedrooms with families of four or more people sharing the same space.  These families are not ethnically homogeneous.  The hotel has been home to people from Albania, Iraq, Iran, Kurdistan, Afghanistan, Pakistan, Africa, the Caribbean and Sri Lanka.  'There are different cultural traditions inside the hotel and it can be quite tough.  There are also the ones who complain a lot and have a sense of entitlement.  Because of this, support staff got tougher with asylum seekers.'
Then, dining. Obviously, there cannot be a separate menu for differing cultures. The food was often described as overcooked or undercooked and sub-standard at that.  Help was offered at the nearby Methodist Church Centre and Stratford charities.  But home cooking is not on order.
A main problem is boredom.  People do not have much to do, and some used their £8 weekly allowance to travel to places like Leamington (7 miles away) simply to get out for the day.  Stratford itself is not a fount of entertainment.  You might think that the Royal Shakespeare Company would help, but it does not paper the house with free tickets for asylum seekers.  The same goes for the town cinema.
In short, a depressing picture for both asylum seekers and Britain.
The Home Office is emphatic that it does not want more of the hotel accommodation problem, but it is stuck with the system it inherited.
Migrants continue to flood in, and the Government is now beginning to be aware of the real issue, which is not illegal but legal immigration. Last year this country welcomed 1.2 million, with the headline figure of 606,000 more arriving than departing.  And those are of course the ones we know about.  No prophet sees a good ending.