by Martha Shelley (August 2021)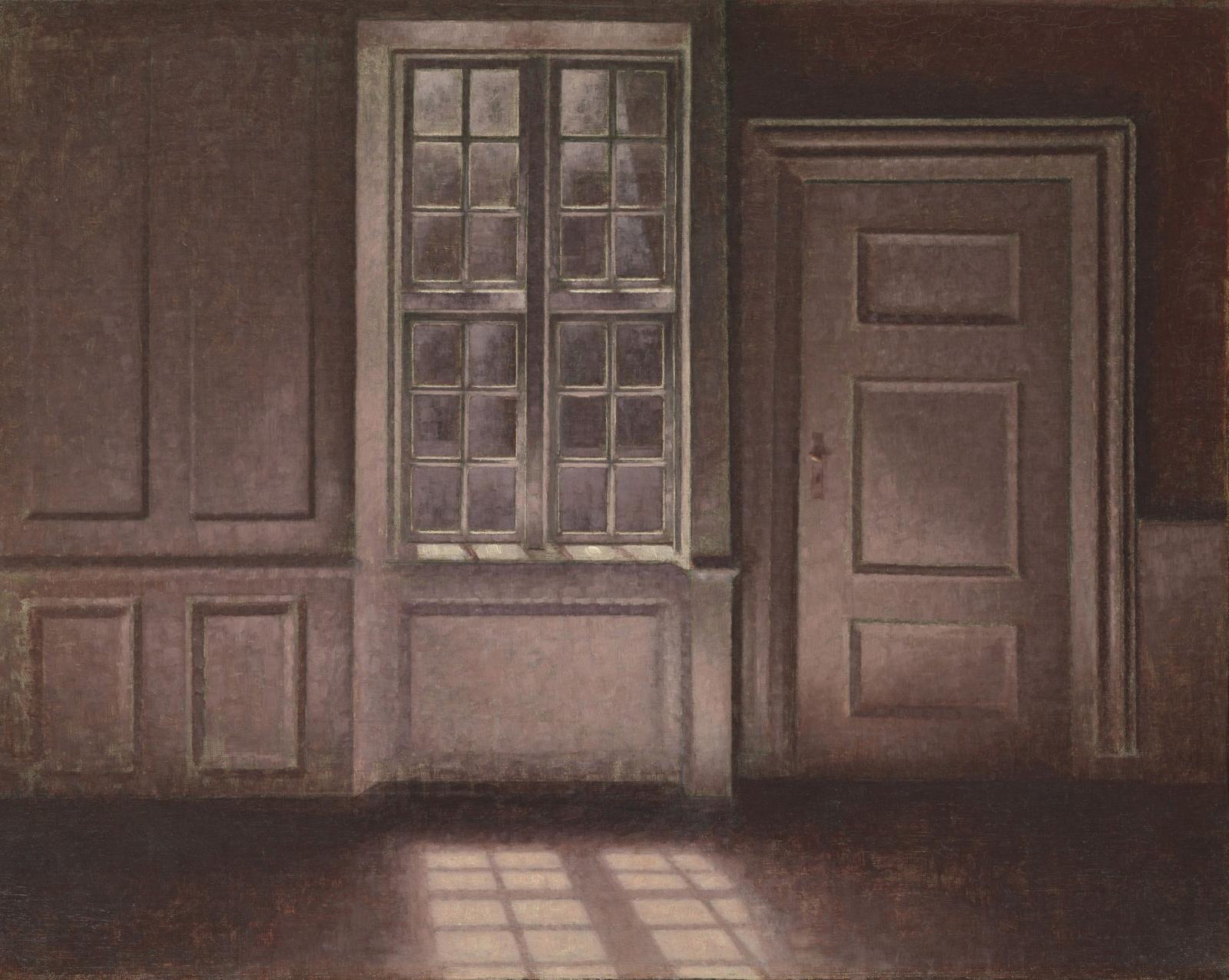 Moonlight, Strandgade 30, Vilhelm Hammershoi, 1900-05
Our second date in San Francisco.
We walked the length of the beach
at the western end of the continent,
my mind's eye reaching
across the roars of surf
to Bali, to Kauai, to Kyoto,
visions arising of places
I'd had the luck to see some years ago,
wishing you with me back then.
Yet we can't rewrite our yesterdays.
We watched the sun descend
and as the stars emerged
I called their names for you.
Over the decades those lights diminished,
one by one winked out, like stray
sheep wandered away into dark woods,
until the surgeon with a swipe
of a near-to-microscopic knife
rounded them up,
returned us the numberless flocks of heaven,
granted us nights of second sight
to enrich our diminishing days.
__________________________________
Martha Shelley has been employed variously as a caseworker, typesetter, ESL instructor, and medical-legal researcher. She is the author of four poetry collections, numerous essays and short stories, and a trilogy of historical fiction about the life of Jezebel, Queen of Israel. The trilogy and her most recent poetry collection, Released from the Wheel, are available through www.ebisupublications.com. 
Follow NER on Twitter @NERIconoclast