From ITV News
A Muslim convert has pleaded guilty to 16 terrorism charges. Briton Adam Wyatt admitted encouraging terrorism through online postings about jihad, disseminating terrorist publications and possessing e-copies of documents useful for terrorism.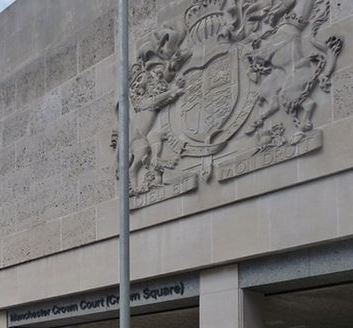 The 48-year-old from Bridgewater Street, Salford, Greater Manchester, was remanded into custody following his guilty pleas during a brief hearing at Manchester Crown Court on Monday.
Wyatt admitted nine counts of encouragement of terrorism, including postings on a Google+ account which said jihad was an "obligation" for Muslims and called for prayers for the "mujahideen".
He also admitted two counts of disseminating a terrorist publication, one which stated Britain must "atone for its sins in Palestine", and pleaded guilty to five counts of possessing a document or record useful for someone committing or preparing an act of terrorism.
The documents included the Mujahideen Poisons Handbook and another entitled Advice To Those Who Cannot Leave To Sham.
Reporting restrictions were lifted but the full facts of the case were not opened by the prosecution. Judge Patrick Field QC remanded Wyatt into custody at HMP Manchester until April 16.