From The Telegraph, Radio Free Europe and Reuters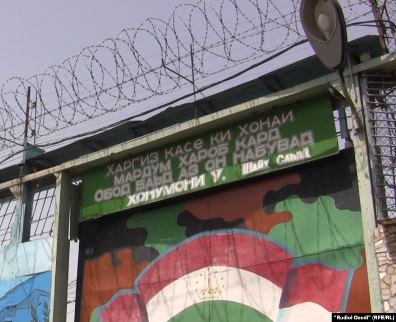 Three prison guards and 29 inmates have been killed in a high-security prison in Tajikistan after convicted Islamic State militants started a riot, the Central Asian nation's Justice Ministry said on Monday.
The ministry said the riot broke out late on Sunday in the prison in the city of Vakhdat, 10 km (six miles) east of the capital Dushanbe, as militants armed themselves with knives and killed three guards and five fellow prisoners.
The ministry said five of the inmates were killed by rioters, while 24 others were "liquidated" during the authorities' "measures to quell" the riot, which occurred late on May 19 in the Vahdat district, some 15 kilometers east of the capital, Dushanbe.
The statement said the militants killed the five inmates "in order to intimidate" the others. They then took other prisoners hostage before opening fire on the jail's medical facilities. "Following a reprisal operation, 24 members of this group were killed and 25 others arrested. The hostages were freed" and calm restored to the prison, the statement said.
The statement said that one of the leaders of the rioters was Behruz Gulmurod, the eldest son of Gulmurod Halimov, a former commander of the Tajik Interior Ministry's special forces who joined Islamic State in 2015. 
Officials said at least two prominent members of the banned Islamic Renaissance Party of Tajikistan (IRPT) were among those killed by the rioters. They were identified as Saeed Qiyomiddin Ghozi and Sattor Karimov. Both were serving lengthy prison sentences on charges that the opposition said were politically motivated. Another was a prominent Tajik cleric convicted on charges of calls to overthrow the government.
Karimov, 60, was sentenced to 28 years in prison in 2016 on terrorism-related charges. A founding member of the IRPT, Ghozi, 67, was sentenced to 25 years in prison in 2018 on charges that included treason.
Hundreds of people from the impoverished former Soviet republic of 9 million are believed to have joined Islamic State, which at one point controlled large swathes of land in Syria and Iraq.
The group, which has now lost its strongholds but continues underground operations, claimed responsibility for another Tajik prison riot last November, which followed a deadly attack by its followers on Western tourists in Tajikistan in July 2018.
Tajikistan's leader Rakhmon is the longest-serving ruler in the former Soviet Union, having taken power shortly after independence, and tolerates little dissent. Hum…