Attending the Gurkha hunger strike vigil yesterday (Friday) my husband was invited to join a march past of Gurkhas and other veterans and current servicemen and women (Civilians also welcome)  These are a selection of his photographs.
The Gurkhas led it, of course, and as one would expect of something organised by members of the Army it was well organised, and moved off in good order at the time stated.  It was well attended. 
From Parliament Square up Parliament Street, eyes right at the Cenotaph,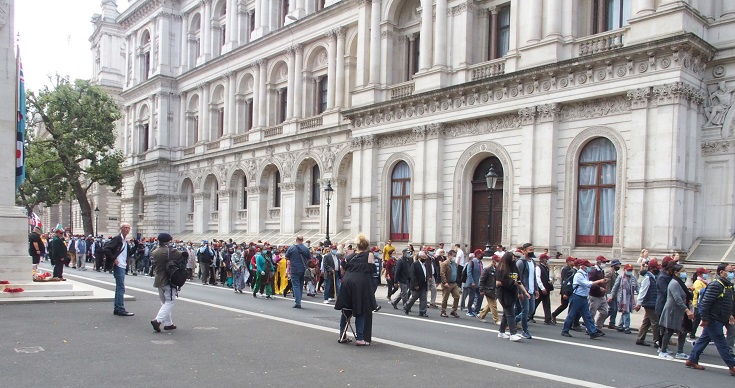 continue into Whitehall, about turn at the Women's Memorial and down, eyes left at the vigil site, back into Parliament Square. 
He didn't intrude on those visiting the three men and women on hunger strike. 
Photographs by the long-suffering diamond husband of E Weatherwax Whitehall London August 2021