Winter solstice in the northern hemisphere and summer solstice in the southern hemisphere. 
Also the closest position of the great conjunction of the planets Saturn and Jupiter, visible on the SW horizon for a hour after sunset (in the northern hemisphere. Friends in Australia may have had longer, they also had a clearer sky) 
Tonight in England was thick cloud which hadn't long stopped raining so nothing could be sighted. My husband seized the day yesterday and this is the best photograph he has taken all week.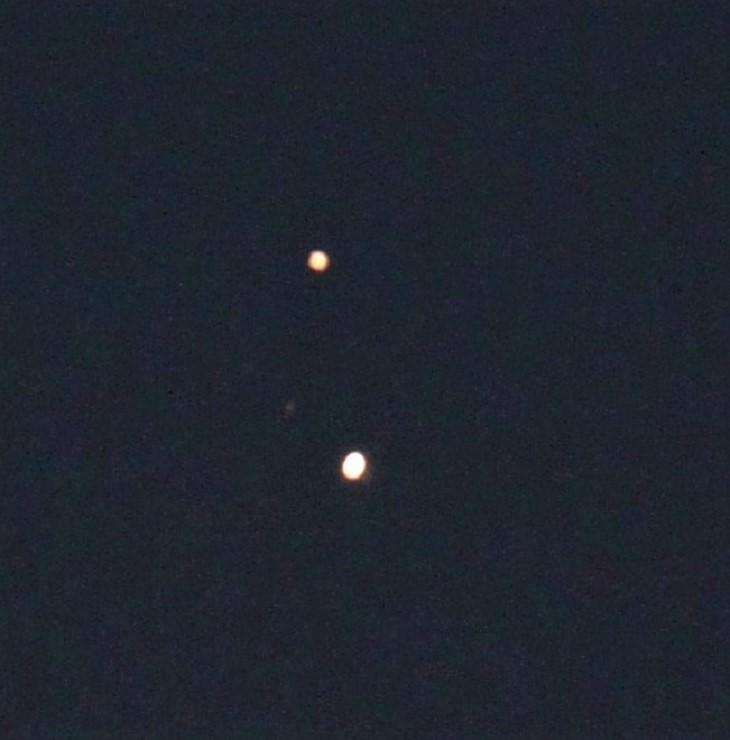 One of the moons of Jupiter is quite clear, another moon is very faintly visible just above (it's better on the full size version, honest)