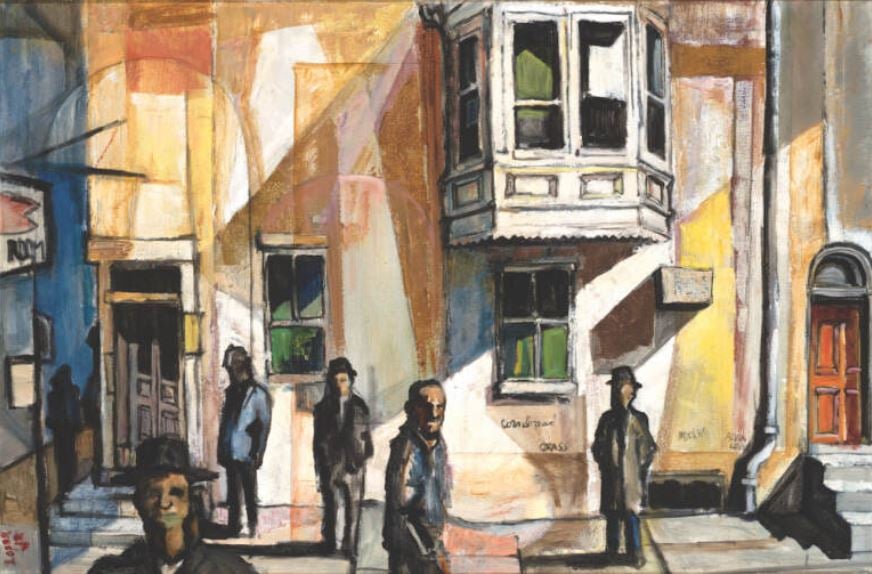 11th & Walnut, Edward Loper Jr., 1970s
A sort of trumpeter playing at night
Passing through an out-of-date city block
Of empty storefronts and broken windows
Catches for a moment his reflection.
And the moon over the city is white
And rounded, like the face of an old clock,
Though on it, so it would seem, no time shows,
Just a bright, somewhat pockmarked complexion.
And then a sound, a long trump-blast,
Tragical and great, shoots skyward
From the piled ground, the gilded past,
Through the city's gate—to be heard.
And so
A bird in a cloud at the break of day
Listening to the golden music
Of dawn
Blinks and goes blind.
Michael Shindler is a writer living in Washington, DC. His work has appeared in publications including The American Conservative, The American Spectator, National Review Online, New English Review, University Bookman, and Providence. Follow him on Twitter @MichaelShindler.
Follow NER on Twitter @NERIconoclast