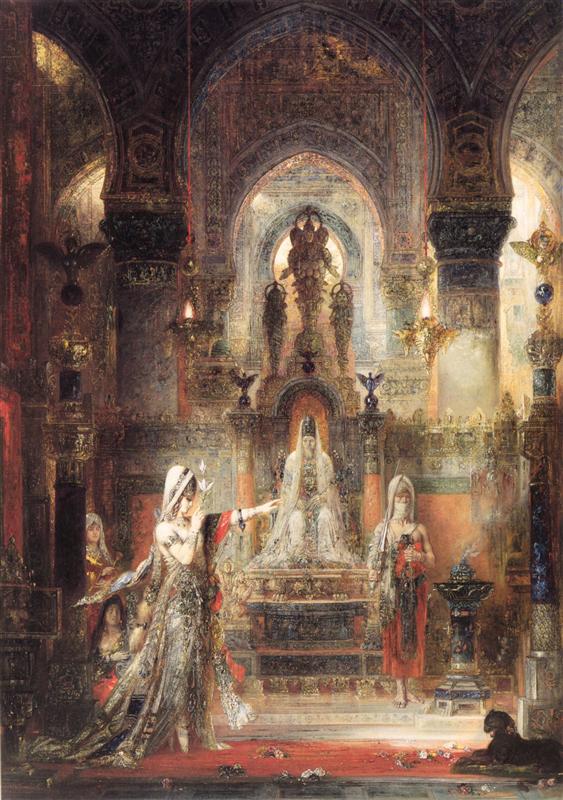 by Michael Shindler (January 2022)

Salome is dancing
In the variety of her veils
With bare feet like doves in the dust
Over the Roman stonework
In the humidity of Herod's air
—There, where the angel is advancing
With all that his advance entails
Into the rhythm of lust.
But beauty is not a bulwark
Against a word's snare.
What hot-blooded men swear
In the midst of their romancing
A saint's prayer
Says more in blessing:
'Beautiful—Beautiful—Beautiful
Is the variety of her veils,
Like a dove over the Roman stonework.'
And Herod is dutiful to his word
And gives the command.
And hark, the angel advancing—heard,
Swooping where his wings had fanned.
'Beautiful—Beautiful—Beautiful
Is the variety of the dove's veils.'
__________________________________
Michael Shindler is a writer living in Washington, DC. His work has appeared in publications including The American Conservative, The American Spectator, National Review Online, New English Review, University Bookman, and Providence. Follow him on Twitter @MichaelShindler.
Follow NER on Twitter @NERIconoclast