From the Birmingham Mail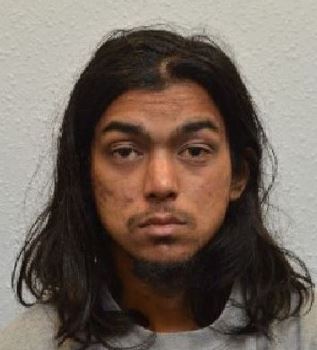 Naa'imur Zakariyah Rahman, 21, has been jailed for life with a minimum term of 30 years at the Old Bailey for plotting to assassinate Prime Minister Theresa May in a bomb and knife attack on 10 Downing Street. The Islamic State terrorist planned to bomb the gates of 10 Downing Street, kill guards and then attack Theresa May with a knife or gun.
The trial had heard how Rahman was encouraged by an uncle who travelled to Syria to fight and was killed in a drone strike last June. Two other uncles had been jailed in August 2016 for funding terrorism.
His concerned mother had moved to north London (from Birmingham) to get away from their influence, and Rahman was referred to the de-radicalisation Channel programme. But Rahman spun a web of lies to Channel and went on to plot his attack over the course of two years.
In August last year he was arrested on suspicion of sending indecent images to under-age girls, but never charged. An examination of his mobile phone raised concerns he was harbouring extremist views.
The defendant revealed his plans, saying: "I want to do a suicide bomb on Parliament. I want to attempt to kill Theresa May. "There are lorries here with big gas tankers, if a brother can drive it next to Parliament I will bomb."
By early November last year, he appeared settled on an attack on 10 Downing street with a suicide bomb, gun or knife. He told an undercover officer: "(God willing) will be very big if I'm successful. I can't mess up. I can't get (martyrdom) if I get caught."
On November 18 last year, Rahman carried out reconnaissance around Whitehall. Two days later, he bought a rucksack from Argos before meeting an undercover officer in Brixton for it to be fitted with explosives.