From The Sunday Times and The Daily Mail
The older brother of the Manchester Arena bomber was known to the MI5, who found extremist material on his Facebook account two years before the attack that killed 22 people.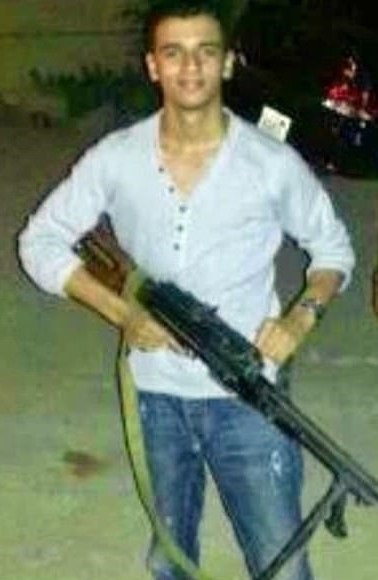 Ishmale Abedi, 27, was flagged by the MI5 in July 2015 when they searched his Facebook account and discovered a picture of Lieutenant Muath al-Kasasbeh, 26, a Jordanian air force pilot whose plane was shot down in Syria in 2014 by ISIS fighters…The image showed Mr al-Kasasbeh shortly before he was burnt to death after being taken captive by ISIS, Ishmale captioned the image: 'Looking for seasoned firewood'. 
Ishmale also shared an image of himself sitting with the son of Abu Anas al-Libi, a senior al-Qaeda figure – who was holding a handgun. Ishmale was pictured holding a variety of weapons including a machine gun, rocket-propelled grenade launcher, and anti-aircraft gun. One photograph saw Ishmale dressed in camouflage with the ISIS flag burning behind him
Ishmale's social media posts raise questions about MI5's monitoring of the Abedi family during their time in Manchester. He will be forced to give evidence to the inquiry into the attack after refusing to co-operate with the hearings.
The inquiry team said he had turned down all requests to answer questions about the radicalisation of his brothers, Salman and Hashem, who constructed the homemade bomb that exploded in May 2017 at an Ariana Grande concert.
His parents, now in Libya but formerly of Fallowfield, Manchester, are also refusing to help the inquiry. His father, Ramadan, is wanted for questioning by Greater Manchester police and faces arrest if he returns to the UK. It is thought the brothers, Salam and Hashem, used their mother's HSBC bank account,  which received local authority benefits, to fund the attack. Ishmale was the principal controller of the account but claims he did not know of any transactions made by his brothers.
Ishmale, who attended Didsbury mosque, was arrested in Manchester the day after the attack has been interviewed 22 times by Greater Manchester anti-terrorism police since the attack but has not been charged.   Months before the attack in April 2017 he purchased one-way tickets to Libya for Salam and Hashem – Salam returned to the UK five days before bombing Manchester arena, Hashem remained in Libya.
A former friend told The Sunday Times: 'He had quite a dominant role in the family. He was the eldest brother and was supposed to look after Salman and Hashem when the parents were away in Libya…"
A search of Ishmale's home recovered two computer disk drives. One contained images of burnt bodies, an Isis flag and his brother, Salman, holding guns. There was a photograph of Ishmale with a firearm, and video lectures by the late preacher Anwar al-Awlaki, formerly a recruiter for al-Qaeda. A second drive featured more images of family members with weapons, including Ishmale.
Police identified Ishmale's DNA or fingerprints on a hammer found in a Nissan Micra used to store the materials for the bomb. As the hammer is classed as a "moveable" object, however, they could not say whether Ishmale had been in the car. A 19-day search of Ishmale's home is thought to have found no evidence of the TATP explosive used in the attack.
The Crown Proscecution Service concluded there was insufficient evidence to meet charging standards for the offence of terrorism but police inquiries continue.
 Ishmale is the only remaining member of the family to live freely in Manchester. A reporter tracked Ishmale down to a plush new home in an upmarket suburb of Manchester, where he uses an alias.
"I don't want to be seen because obviously the neighbours don't know who I am or what's going on," he said. Locals say he buys and sells cars. He has been at the address with his wife and child for 12 months.